A4900 – Vibrio M Vibration meter, analyzer and data collector in one
A4900 Vibrio M – Vibration meter, analyzer and data collector in one
The
A4900 Vibrio M
is a vibration meter, data collector and analyzer. It is supplied as a complete system including quality piezoelectric sensor, magnet and coiled cable for industrial use. The A4900 – Vibrio M instrument allows you to perform all basic vibro-diagnostics measurements. It is equipped with 4 MB of memory for data storage. Data memory allows you to perform off-route and route measurements (the instrument without memory feature is still available for lower price). The professional software DDS for Vibrio M can be downloaded from the Adash website free of charge. Adash expert system for automatic machine fault detection is included.
Key features:
All basic vibrodiagnostics measurements: Overall values, Time signal, Frequency bands, FFT Spectrum, Route measurement
4 MB memory for data storage
detects unbalance, loosenes, misalignment or bearing faults
ISO 10816-3 included
16 hours of operation
stroboscope LED-lamp for machine check
available in intrinsically safe version A4900 Vibrio M Ex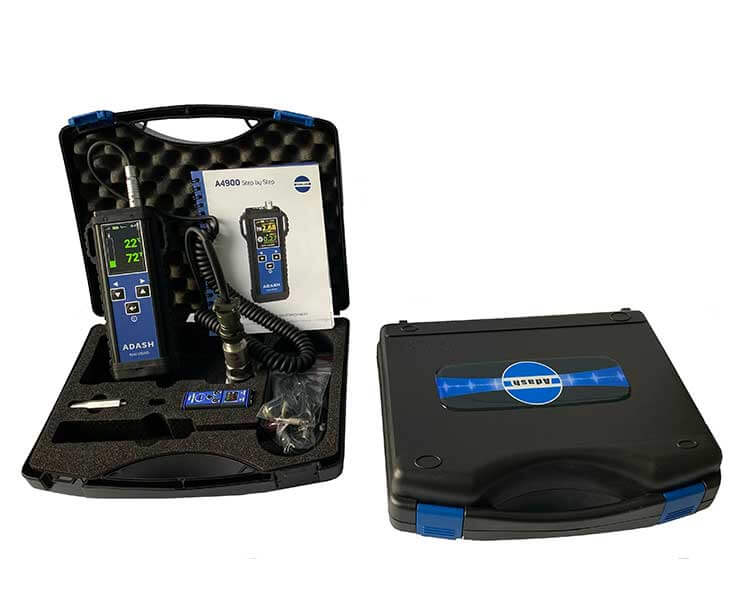 MEASUREMENTS:
ISO value [mm/s, ips]
Bearing value [g]
ISO 10816-3 included
Automatic speed detection
EXPERT SYSTEM:
Enables automatic machine fault detection on site.
SIMPLE TO USE:
Three button operation
All functions are predefined
Expert functions for fault detection
Colour graphic display
TOP PANEL:
ACC ICP® – sensor input
IR non-contact temperature sensor
LED stroboscope
Stethoscope output
USB-C for data transfer
INDUSTRIAL DESIGN:
Heavy-Duty aluminium case
Rechargeable Li-Ion battery
16 hours of operation
VIBRIO MS + FREE DDS SOFTWARE
Free trending and data analysis software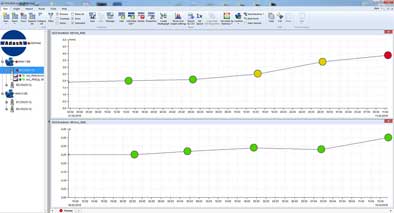 Collect & Import
Vibrio MS along with free DDS software is the easiest start of your predictive maintenance program based on machinery condition.
Collect the data with Vibrio MS regularly and import them into DDS software. Follow vibration trends and observe actual condition of your machines.
Enquire about A4900 - Vibrio M Vibration meter, analyzer and data collector in one